About Mark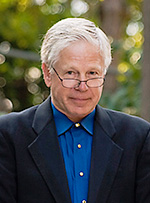 If you need him to travel to you, he is available … if you need him to meet you at the top of the mountain, he is available … if you need him to marry you on the beach, he is available.
Reverend Mark (please just call him Mark) says of his relationship to brides and grooms: "I think it is extremely important for your wedding officiant to get to know the couple and to take a personal part of their wedding day".
Mark has been a member of a Christian church (The Fountainhead) in Carson City, Nevada for 30 years. He can perform any Christian, civil or non-denominational marriage in the State of California and the State of Nevada, both of which have issued him "permission" to perform marriages in their respective states.
Mark has been married to his wife and best friend, Carla, for over 40 years, and they have 3 children, 10 grandchildren and 12 great-grandchildren. Don't think that that has made him old…he is very young at heart and in mind.